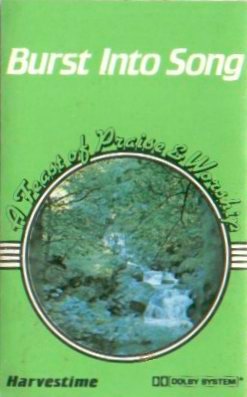 Burst into Song

A Feast of Praise and Worship - Recorded Live at a Special Praise Gathering, Christ for the Nations Institute, Dallas, 1983
Yet another exuberant praise tape from the Dallas people. Savour the wonderful Texan accent as the worship leaders read passages of scripture, and join in as they teach their congregation the song 'The Words of The Lord'. A lovely album with some lovely songs.
Bobby - who was there in the congregation when this tape was recorded - this one's for you!
Status: A clear recording has been donated to the project - Music Preserved!

Track List
Burst Into Song
I will enter His Gates
Alive Alive Forevermore
I've been delivered
Behold I am the Lord
Thanks for the Blood
We're a family that loves
Lay down my life in love
I will come and bow down
I worship You Almighty God
The Words of The Lord
Make this heart of stone
I will give You praise
Seek Ye The Lord
Let all those who seek Ye
Mighty Warrior
By this I know
Whos is God besides our Lord
Praise to the King
Here comes Jesus