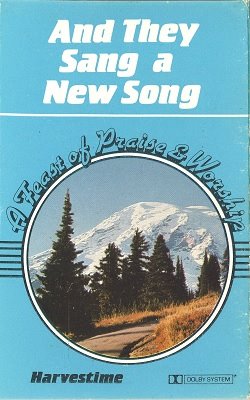 And They Sang A New Song

Studio Recording, 1983
This is a studio recording of some of the new songs for the Dales 1983 songbook; it may have been released in order to teach the new songs before the Bible Week itself began, I'm not sure. In any case, although this is not a live worship compilation like most of the others on this site, there are still some really nice arrangements on this tape. One of the benefits of a studio recording is that you can hear the individual instruments much more clearly, and this happens to good effect on this recording. Of special note are the lovely instrumental intros to 'You are worthy' and 'You are the First and the Last'.
Status: Recorded and processed - music preserved!

Track List
Sing Praises unto God
Ah Lord God
His eyes are like a blazing fire
I live, I live
Praise the Lord in the beauty of holiness
The Lord Reigns let the peoples tremble
Come let us go up to the mountain
We will take this land for Jesus
And they sang a new song
You are worthy
Worthy O Worthy/Hallelujah Lamb upon the Throne
You are the First and the Last
As the Deer
We are more than conquerors
Prepare the way for Jesus to return