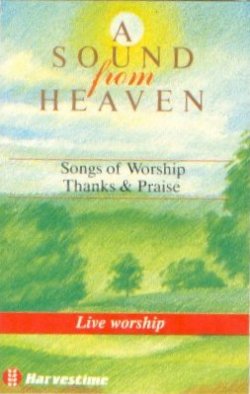 A Sound From Heaven

Live Worship from Restoration Bible Week, 1989
Beginning with the majestic grandeur of 'Forever O Lord', and continuing with more great songs declaring the faithfulness, majesty and glory of God, this album is yet another feast of praise and worship.
The quality of the sound mixing is such that they have managed somehow to capture the sound of the entire congregation as well as the band and vocal leads.
Status: Recorded and processed - music preserved!

Track List
Forever O Lord
Great is Thy Faithfulness
We are Your people, purchased with a price
Great is the Lord
Lord of my heart
There's never been a time like this
I will arise and bless the Lord
Thank You, Thank You, Thank You, O Thank You
Lord we come before You now
All heaven declares
You are beautiful beyond description (I stand in awe)
Thy Word is a lamp unto my feet